PG-7-BLACK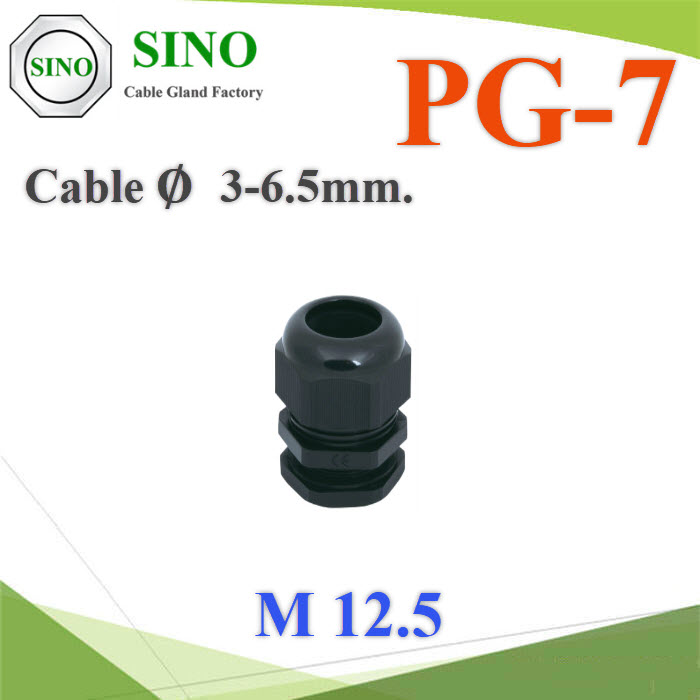 เคเบิ้ลแกลนด์ PG7 cable gland Range 3-6 mm. มีซีลยางกันน้ำ สีดำ
Price 4 THB

We accept Bank Transfer






We accept credit cards
Visa, MasterCard , Paypal


---
Related Products
PG-7-BLACK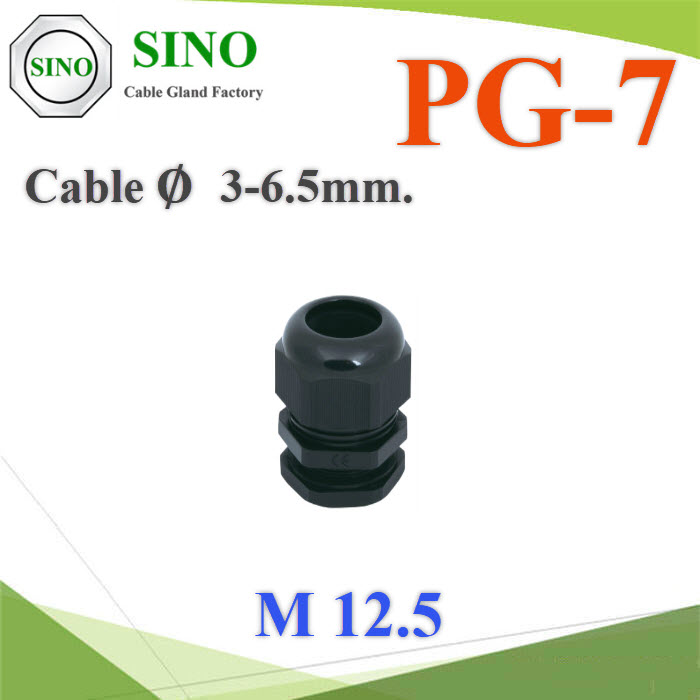 เคเบิ้ลแกลนด์ PG7 cable gland Range 3-6 mm. มีซีลยางกันน้ำ สีดำ
Price 4 THB
Code : PG-7-BLACK
Cable Gland PG-7 Plastic Waterproof With Locknut rubber Black
PG Type Plastic Waterproof Cable Gland. A Cable Gland is a device which attach and secure the end of an electrical cable to the equipment.
The purpose of a cable gland is to seal the cable and retain it in the electrical equipment that it is attached to.
It should maintain the ingress protection rating of the enclosures, keeping out dust and moisture but it should also prevent the cable from being pulled out of the equipment and from being twisted whilst connected to equipment. Cable glands may be used on all types of electrical power, control, instrumentation, data and telecommunications cables.
Price : 4.00 THB
---
Group product : Cable Gland Connector
Item specifics
Type :
PG-7
Brand :
SINO
Cable Range :
3-6.5 mm.
Thread O. D. AG เจาะรู :
12.5 mm.
Thread Length GL :
8 mm.
Spanner Size :
16 mm.
Working temperature :
-40C to 100C
Characteristics :
IP68
สี :
ดำ Black


Product Review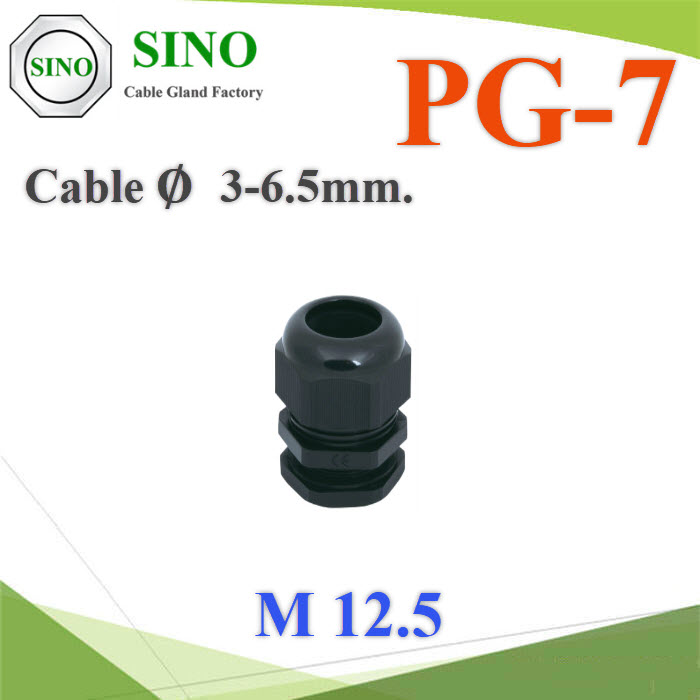 ---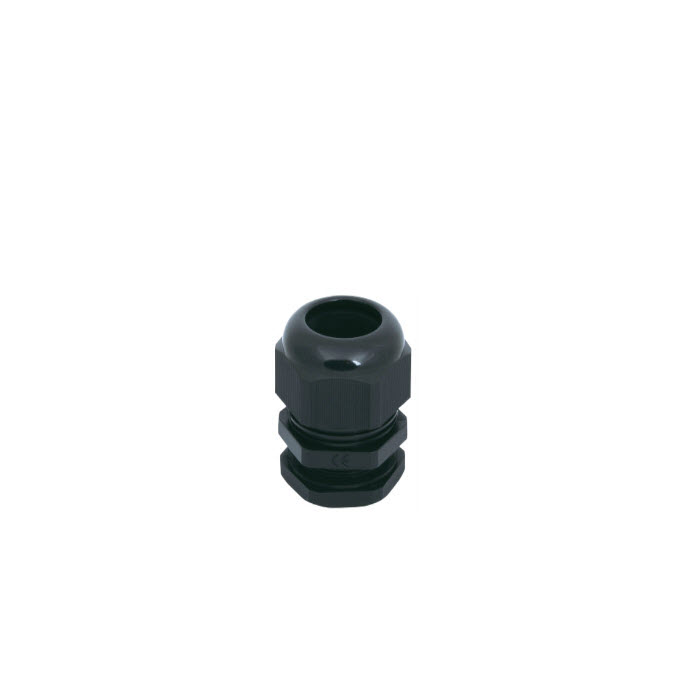 ---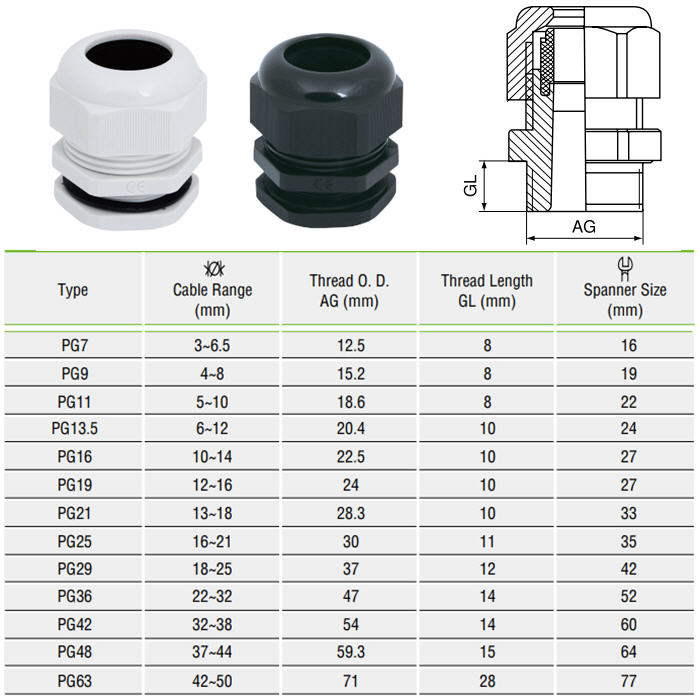 ---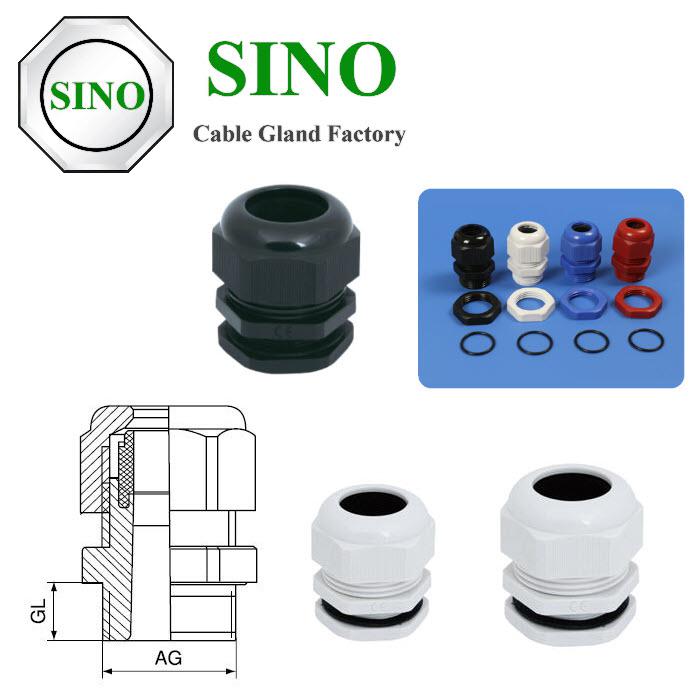 ---